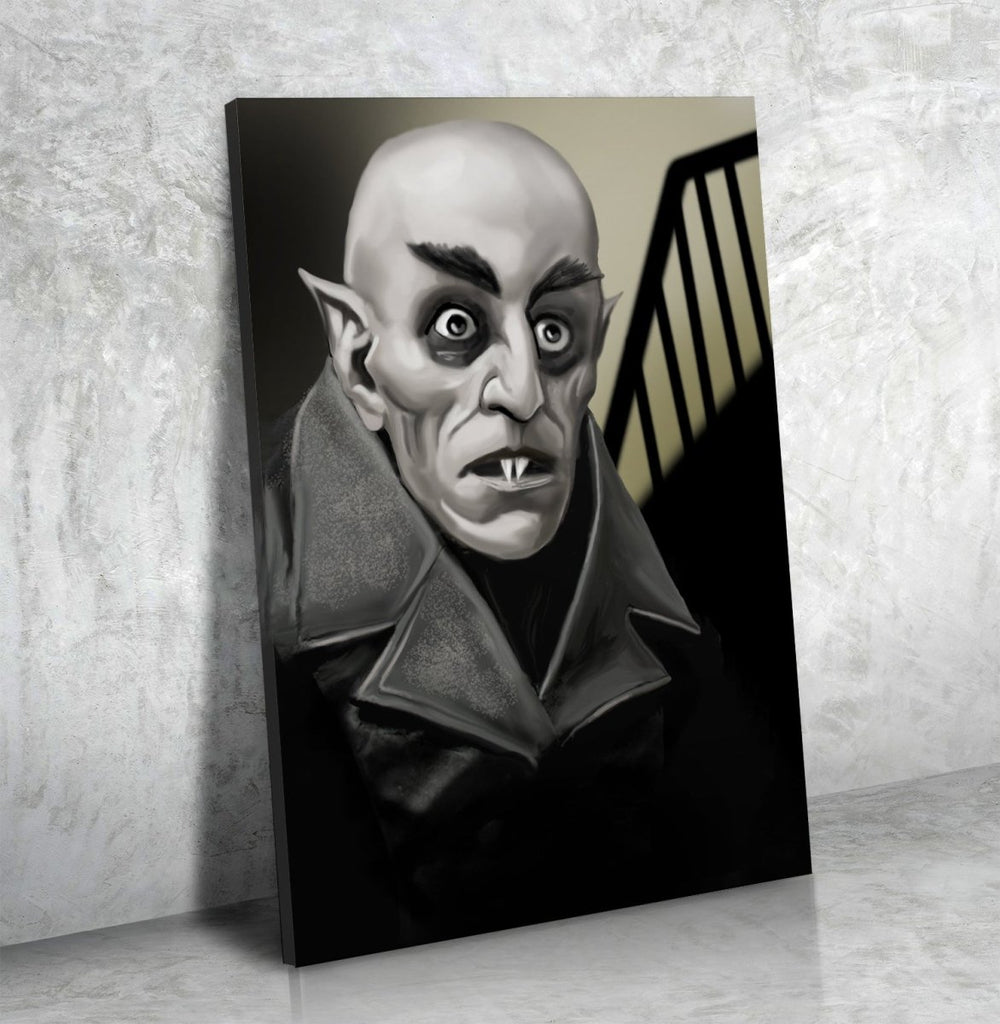 Framed Canvas Wall Art Featuring Nosferatu Count Orlok
This unique original commissioned canvas art "Nosferatu" will look great hanging in your home, office or dorm. Comes framed and ready to hang right out of the box. Our canvas' represent the latest in the evolution of high-quality, high-consistency canvas. 
2 Premium Canvas Sizes Come Framed and Ready to Hang:
Large (16"W X 24"L)
Medium (12"W x 18"L)
1.25" Frame Thickness

Allow 7-10 business Days For Delivery. 
Nosferatu Count Orlok Classic Vampire Framed Canvas Wall Art

Description

Framed Canvas Wall Art Featuring Nosferatu Count Orlok

This unique original commissioned canvas art "Nosferatu" will look great hanging in your home, office or dorm. Comes framed and ready to hang right out of the box. Our canvas' represent the latest in the evolution of high-quality, high-consistency canvas. 

2 Premium Canvas Sizes Come Framed and Ready to Hang:

Large (16"W X 24"L)
Medium (12"W x 18"L)

1.25" Frame Thickness


Allow 7-10 business Days For Delivery. 

Reviews