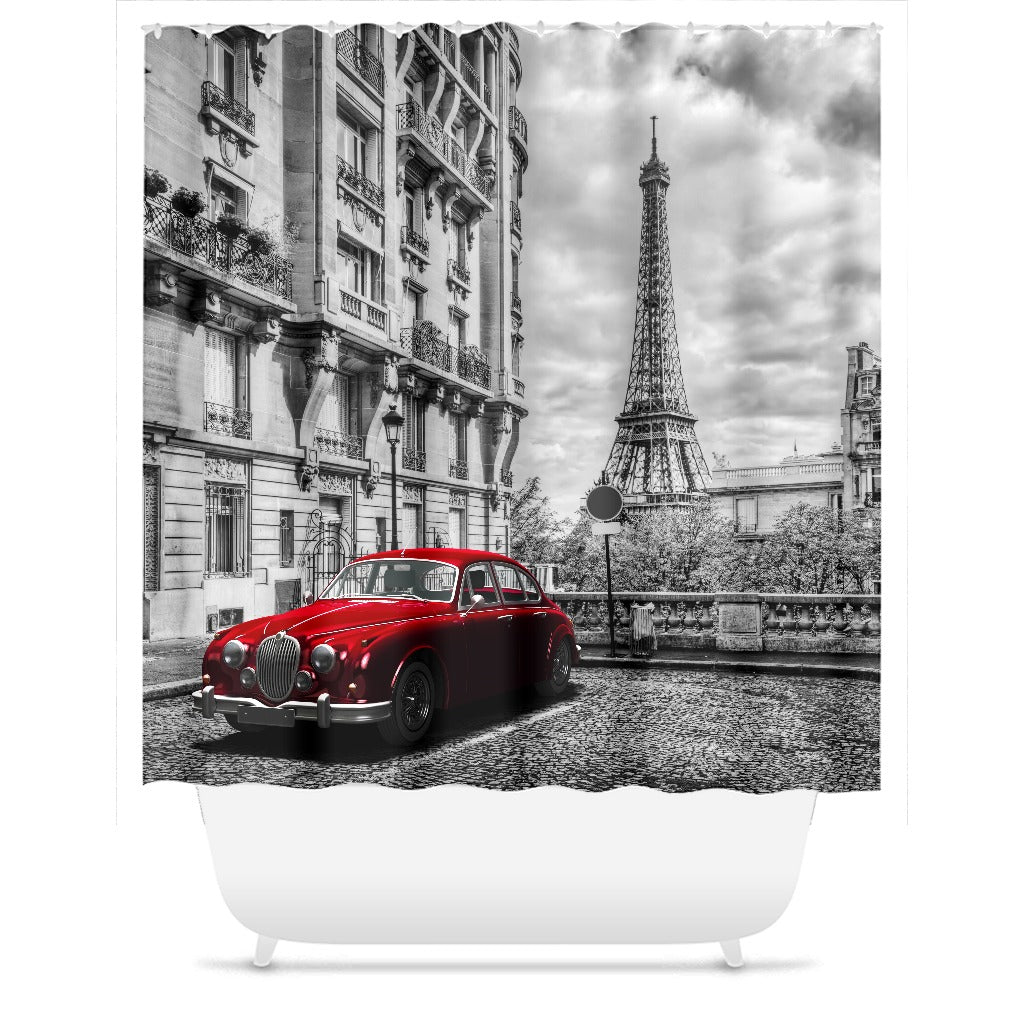 This Premium Paris Red Car shower curtain will eliminate the frustration of trying to find the perfect shower curtain with our eye-catching, machine washable bathroom accessories. Shower yourself in beauty. This Paris Red Car Pattern shower curtain will instantly give your bathroom a new make-over. Add style and flare to your bathroom today!
Features:
100% Polyester Fabric
Waterproof / Mold, Mildew and Soap Resistant
Bold Graphic Printed With No Dyes
12 sewn button holes (hooks not included)
Just toss it in the washing machine.
Cleaning and maintenance is a breeze!
Made In The USA!
Paris Red Car Shower Curtain Bathroom Paris Decor

Description

This Premium Paris Red Car shower curtain will eliminate the frustration of trying to find the perfect shower curtain with our eye-catching, machine washable bathroom accessories. Shower yourself in beauty. This Paris Red Car Pattern shower curtain will instantly give your bathroom a new make-over. Add style and flare to your bathroom today!

Features:

100% Polyester Fabric
Waterproof / Mold, Mildew and Soap Resistant
Bold Graphic Printed With No Dyes
12 sewn button holes (hooks not included)
Just toss it in the washing machine.
Cleaning and maintenance is a breeze!
Made In The USA!

Reviews